What Is In The Wind?

It appeared there was nothing to slow down the winds from Oklahoma the past couple of days. At first, it was a nice, gentle breeze that increased to a strong, steady, forceful wind. While we can't see the wind, it is often easy to see the where it has been.

I watched as the wind caught a cup or a paper sack, rolled it across the parking lot, and deposited the item along with dozens of others that had been on the site before. While we could not see the wind itself, the results were visible to all; whether it was moving trash, leaves, or leveling entire blocks as we have seen in the tornados around the country.
The winds blow through our lives, and while we may not see where or what it is they are doing at the time, we may look back to see where it has been leading or guiding us.
Twenty-five years ago, visions combined to bring dreams to fruition in a place of worship on Petit Jean Mountain. Those dreams brought to pass the building we worship in today.
As we celebrate this milestone, it is not just about looking back and saying, "awwww," but it gives us the opportunity to catch the wind to propel us into this next quarter of a century ahead.
In Acts 2:2 the writer records these words from the days of Pentecost: "And suddenly there came a sound from heaven as of a rushing mighty wind, and it filled all the house where they were sitting."
My prayer is for us to catch or re-catch the breath or spirit of God to guide us into the future. We can only imagine what is in the wind for us.
Bro. Bill Scroggs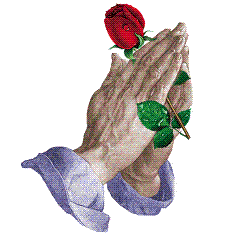 We Lift Up In Prayer
Please lift up the family of Sue Ann Ettman in your prayers. Sue Ann went to be with the Lord in February.
Please pray for Hoxie Baptist Church as they seek God's will for the church.
Reta Scroggs will be having knee replacement surgery in June. Please keep her in your prayers.
Gary Martin, Billy Vance, DJ Eades, Tammy Ferber, and Nancy Donovan are recovering from surgery.
Pray for Blake Chapman and Robbie Collinsworth who are serving in the military.
Bill Wilson, Marcie Drye, Ina Martin, Dr. Berton Heleine, Flora "Bill" Clay, Myron Mann, Jim St.John, Joan Ray, Fern Bess, and Jim Thompson are dealing with heart problems.
Shirley Bell, Robert Steinmetz, Johnathan Steinmetz, Linda Chapman, Ken Bratwell, Agathy Gasaway, Sandy Burr, Gabriel Johnson, Cookie Larrick, James Meadows, Lisa Martin, Dianne Hall, Destiny McArt, Michael Johnson, Jo Woodson, Aubrey Bradbury, Ruth Follis, Al Bembry, Frances Cunningham, and Keith Pinson are battling serious health problems.
Cole Cody, Valery Jackson, Sherry Parks, Nancy Hubbard, Karen Rager, Vicki Branscum, Jeff Scaccia, Fred Steinmetz, Floyd Vance, Dale DeSpain, Gabby Smellmann, Dennis Stewart, Dena Murph, Jerry Elmore, Dr. Herbert Roland, Rev. Larry Hudson, D J Eades, Mary Hopson, Herb Huber, Dena Murph, Keith Rosenthal, Cathy Flowers, Evalee Hukill, Roy Castillion, Suzy Ward, Glen Brison, Teresa Schroepher, Garrett Hayden, and Sandra Dozier are battling cancer.
Tommie Adkins, Virgil Donovan, and Reta Scroggs are struggling with severe forms of arthritis.
Dear Lord, we thank You for always being with us and carrying us during the difficult times in our lives. We thank You for being with us during the good times, giving us an even greater joy. We ask, Lord, that you continue to be with our friends and family on our prayer list who are going through tough times and need You so desperately. Give them the strength they need to go through these trials. Touch their bodies and give them healing and peace. In Jesus' name we pray, Amen.

Bible Trivia
Answers to last week's Bible Trivia

1. What European body of water was Paul shipwrecked in?
The Adriatic Sea (Acts 27: 27)

2. What name was given to the field Judas Iscariot bought with his "blood money"?
Akeldama, which means "field of blood" (Acts 1: 19)

3. What cultured Egyptian city was hometown to Paul's brilliant friend Apollos?
Alexandria (Acts 18: 24)

4. What New Testament region has the same name as a dry city in Texas?
Abilene (Luke 3:1)

5. In what valley did the moon stand still while Joshua's troops defeated the Amorites?
Aijalon (Joshua 10:12)

This Week's Bible Trivia
1. The judge Jephthah led the Israelites against what nation?

2. Samson was captured and blinded by what pagan people?

3. When David was in trouble with King Saul, where did he take his father and mother to protect them?

4. What warlike tribe often attacked Israel and was notable because "They had no fear of God"?

5. The man who killed King Saul was from what tribe?
Copied from the Whimsical Quizzical Bible Trivia Book
Written by J. Stephen Lang
Missionary Moment

Though Clark and Valerie Rumfelt never dreamed they would be missionaries, the Rumfelts are thankful God called them to things higher than an earthly existence and to make an eternal difference in the world. Valerie and her husband, Clark, have planted a new church in Westerly, Rhode Island. The population is mainly unchurched, and Catholicism is a big influence. Thanks to our sacrificial gifts through the Cooperative Program and the Annie Armstrong Easter Offering®, the Rumfelts are able to share God's truth and love throughout their community. Pray for Valerie and Clark as they lead The Church at Westerly to continue to grow spiritually and share the truth of God's Word in Rhode Island. STATEMENT: Acts 16:5 -Missions: Reaching People–Growing Churches. The apostles' ministry resulted in stronger churches with more members. Our Week of Prayer and Mission Study for North American Missions focuses on continuing the work of the apostles. Giving puts feet on our prayers.
Copied from the Southern Baptist Convention Web site.
Annie Armstrong Easter Offering
Beginning with the first Sunday in March and going through Easter, April 8th, First Baptist Church of Petit Jean will receive the Annie Armstrong Easter Offering for North American missions. Our goal this year is $1,500 and we have already received $44.09 before it officially begins. Praise the Lord!!
Phyllis Adams, our WMU Missions Leader, will present the first of several Missionary Moments during the Sunday morning worship service on Sunday, March 4th. Bro. Gary Fulton will be our guest speaker on the subject on Sunday, March 11th. Bro. Gary is a dynamic speaker and you won't want to miss this service.
The theme of this year's Annie Armstrong Offer is, "What Ever It Takes". Southern Baptist missionaries recognize unbelievers need someone who will invest in their lives and lead them to Jesus. With our gifts and prayers, we can help these missionaries meet the needs of these people and bring them to a saving knowledge of Jesus Christ.
Please take your prayer guides (Phyllis will give you one) and pray for each of these dedicated people. They covet your prayers and need your gifts to continue their work for the Lord!
His Perfect Wisdom

Psalm 31:3 "For thou art my rock and my fortress; therefore for thy name's sake lead me, and guide me."

Several times in my life, I have experienced the hand of God directing my paths. I might not understand or like why things happen the way they do, but I know that God is in control and trust Him to lead me according to His perfect wisdom.
Several years ago (Saturday, May 25, 2002 to be exact), I was in Tulsa, Oklahoma, finishing up an all-night software change on some equipment at a large Southwestern Bell Telephone site. It was about 11 AM, and I would normally go back to the hotel and rest up before returning home the following morning, but that particular day, I felt led to check out of the hotel and return home. I was living alone at the time and had no reason to return early, but went ahead and checked out and drove the four and a half hours home. The next morning, I heard on the news of a catastrophe that occurred at around 8 AM: A 580-foot section of the Interstate 40 bridge plunged into Robert S. Kerr Reservoir on the Arkansas River. Fourteen people died when several automobiles and tractor trailers fell from the bridge. I thanked the Lord that I had not stayed overnight at Tulsa, because my trip would have taken me over that section of Interstate at about that time of the morning.
I think back to that time in my life whenever things do not work out according to plans, and trust that God is guiding me for reasons only He knows. About three weeks ago, I got up one Thursday morning and could not use my left leg: Any weight I put on the leg caused severe pain. I had my wife, Jeanie, take me to the Emergency Room and have an ultrasound done, which showed there was no blood clot. I went to my doctor the following morning, and an x-ray showed there were no obvious problems. The pain was still intense, though, when bending or doing anything with the leg, so I was referred to an orthopedic doctor to determine the next course of action. From there, I was scheduled for an MRI to see if there was any cartilage damage. Almost three weeks had gone by since the original pain, and the difficulty I had maneuvering kept me from going on job-related trips to St Louis and a couple of towns in Mississippi. A couple of days prior to the MRI, I was at Wednesday night services and noticed the pain had subsided. That Friday, I had the MRI done and went over the results with the orthopedic doctor: There was no evidence of cartilage damage or anything that would warrant surgery on the knee.
I do not know why God chose to let me experience a couple of weeks at home instead of allowing me to do the things associated with my job. One of the collateral benefits was that I had a visit from my Mom and Dad, which was very special. I also got to watch as Dad and my brother (Bill) did some repair work to my house. What I do know is that God could have been protecting me from harm, and the miracle of removing the pain from my knee was another gentle reminder to depend on Him for all things.

Doug Scroggs
Celebrating 25 Years of Praising God on the Mountain

The congregation of First Baptist Church Petit Jean would like to invite you to join us in celebrating 25 years of praising God on the Mountain. On Saturday, April 14, 2012, beginning at 2:00 p.m. and ending a 5:00 p.m., we will have a special service with Dr. Emil Turner, president of the Southern Baptist Convention, as our guest speaker. Dr. Turner is a dynamic speaker who inspires all who get to hear him. Special music will be provided by The Ambassedors. A sandwich supper, complete with finger foods, will follow the service and everyone is invited to stay and enjoy the food and fellowship.
Sunday, April 15, 2012, Sunday School classes will start at the usual time, 9:30 a.m., with the worship service following at 10:30 a.m. The celebration continues with guest speak Dr. A.B. Hicks. A lunch will follow in the fellowship hall.


A MOST WONDERFUL LIFE

A most wonderful life begins
When you receive His grace.
Grace brings about salvation
A victory that is set in place.

A most wonderful life revolves
Around the cross at Calvary.
From there my life He reigned
O the blessings, He gave me.

A most wonderful life comes
When He touches our heart.
It draws us closer to God
Our faith will never depart.

A most wonderful life lives
By His Word every day.
Never forgetting Jesus said,
I AM THE WAY.

Bro D J Eades