Petit Jean Baptist News
"Come to the Mountain for His Word"
---


From the Desk of:
Rev. Bill Scroggs
Give Me That Shovel

I remember a few years back, while working on a project, I asked an older gentleman (probably my age now) to give me his shovel so I could spell him for a while. Before I could turn around, he was using someone else's shovel while they rested even though he was much older than most of us.

On that day I was taught a couple of valuable lessons that I still need to try to grasp and pay attention to.

First, some folks give up their shovel more easily than others. Some try to give you their shovel at the very first hint of work. I have seen examples of some individuals (I wouldn't say workers) who walk off and leave the shovel when no one is looking. I see others who try to give their shovel to someone else whether they need a rest or not.

Second, some folks don't want you to take their shovel. Some people are afraid you are seeing them as too old to do the job or as the generation before last said, "Too old to cut the mustard." The fact I even know the expression puts me into the 'near geezer' generation.

Last, there is a fine line to know when to relieve someone, and when to let them continue. One of the men I tried to give a break to was close to ninety and he had been a builder during his lifetime. Mr. Jessie would not argue as one after another would take his shovel. He would quietly wait until one of the younger 'whipper snappers' would tire out and set their shovel down.

He then would get the shovel, and methodically continue to dig until interrupted again. This gentleman who we thought didn't need to be doing that, would accomplish as much or more as the younger men; some of which were about a third of his age.

Mr. Jessie was demonstrating a principal to us that he was still useful even at his advanced age. He was living Ecclesiastes 9:10 that says, "Whatever your hands find to do, do with all your strength."

God, Help us to learn your lessons and not take someone's shovel and steal his (or her blessing) too quickly.
---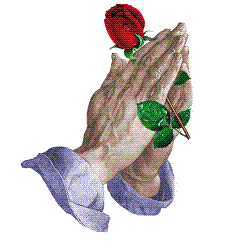 We Lift Up In Prayer

Emily Bertram had her tonsils removed.

Coe Wilson is recovering from knee surgery.

Nancy Donovan had an area of cancer removed from her scalp which turned out to be larger than previously thought. She is now recovering.

Blake Chapman and Robbie Collinsworth are serving in the military.

Fern Bess, Flora "Bill" Clay, Myron Mann, Ina Martin, Jim St. John, Jim Thompson, Floyd Vance, and Bill Wilson are dealing with heart problems.

Shirley Bell, Al Bembry, Ray Bertram, Aubrey Bradbury, Ken Bratwell, Clark Broege, Sandy Burr, Linda and Phil Chapman, Frances Cunningham, Keith Duncan, Ruth Follis, Agatha and Lonnie Gasaway, Dianne Hall, Gabriel Johnson, Michael Johnson, Cookie Larrick, Lisa Martin, Destiny McArt, James Meadows, Jack Patterson, Doris Reed, Buddy Sherman, Johnathan Steinmetz, Robert Steinmetz, Billy Vance, and Jo Woodson are battling serious health problems.

Vicki Branscum, Glen Brison, Roy Castillion, Linda Chapman, Cole Cody, Dale DeSpain, Sandra Dozier, D J Eades, Suzanne Earl, Jerry Elmore, Linda Elz, Cathy Flowers, Garrett Hayden, Mary Hopson, Buddy Hoezleman, Nancy Hubbard, Herb Huber, Rev. Larry Hudson, Evalee Hukill, Dena Murph, Sherry Parks, Denise Robinson, Dr. Herbert Roland, Keith Rosenthal, Jeff Scaccia, Teresa Schroepher, Betty Scroggs, Gabby Smellmann, Fred Steinmetz, Dennis Stewart, and Suzy Ward are battling cancer.

Tommie Adkins, Virgil Donovan, and Reta Scroggs are struggling with severe forms of arthritis.

Heavenly Father, we come to You today with a long list of friends and family who need Your healing touch. Give them the comfort and peace they need. Be with their doctors and caregivers as they minister to them. In Jesus name we pray, Amen.
---
Missionary Moment
The Pago Pago Seafarers Center, which is located on the South Pacific island of American Samoa, offers help and friendship to fishermen from other Pacific islands, China, Vietnam, the Philippines, Indonesia, Peru and Panama. JOELI SOVEA and his wife, TAI'TUPE, are the directors of the center. They and their three children offer comforts to the seafarers, such as showers, toiletries, Internet, telephones, Bibles, a chapel and more. The Sovea family asks for prayers for the growth and development of Seafarers Christian Fellowship church, that they would be able to start Royal Ambassador and Girls in Action programs for the children, and for protection for their family and for the seafarers.
---

Answers to last week's Bible Trivia

1. What was another name in ancient times for the Babylonian empire?
Chaldea, a name that occurs a few times in the Bible; Abraham was originally from "Ur of the Chaldees" (Genesis 11: 28.

2. In what country were the Jews when they fasted after learning of an executive order to have them all killed?
Persia (Esther 4: 1-2, 15-16)

3. The arrogant Babylonian king Belshazzar, drunk at his feast, committed an outrage when he asked for new drinking vessels to be brought in. What were these vessels that led to so much trouble for the king?
The sacred vessels from the temple of Jerusalem (Daniel 5: 1-5)

4. Where, according to tradition, did the wise men in the Christmas story come from?
From Persia; although Matthew's Gospel only refers to them as "wise men from the east" (Matthew 2:1), the original Greek Gospel has magi, which refers to a class of priest-magicians from Persia.

5. What Persian king conquered the Babylonian empire?
Darius (Daniel 5)


This Week's Bible Trivia

1. What Roman-appointed governor was struck down by a fatal illness in the midst of an amphitheater?

2. What Roman construction was admired by Jesus' disciples?

3. Which Christian leaders were Roman citizens?

4. Which Roman governor tried to make himself popular with the Jews by persecuting the Christians?

5. Which of Jesus' disciples was a Zealot, an agitator against Roman rule?
Copied from the Whimsical Quizzical Bible Trivia Book
Written by J. Stephen Lang
---
August Events Calendar

Sunday Schedule

Sunday School 9:30 a.m.
Morning Worship 10:30 a.m.
Choir Practice 5:00 p.m.
Evening Worship 6:00 p.m.

Monday – August 5

Associational Meeting 7:00 p.m. At Bigelow Baptist

Wednesday Schedule

Bible Study 6:00 p.m.

Monthly Prayer Breakfast
Saturday, August 31 8:00 a.m.

---
August Birthdays

August 1 Hadleigh Scroggs
August 2 Gary Martin
August 4 Amie Eoff
August 10 Sharon Oberg
August 10 Coe Wilson
August 15 Hardy McNeece
August 15 John Shrewsbury
August 21 Allen Fitch
August 25 Bill Wilson
August 30 Nolan Owen

August Anniversaries

August 30 Palmer and Becky Manning
---

Welcome, Hadleigh Elizabeth Scroggs!!

Hadleigh was born August 1, to Courtney Scroggs of Conway. Hadleigh was 6 pounds 12 ounces and 19 inches long. She is the granddaughter of Rhonda and Clark Broege, and the great granddaughter of Bro. Bill and Reta Scroggs.
---
THE BUZZARD
If you put a buzzard in a pen that is 6 feet by 8 feet and is entirely open at the top, the bird, in spite of its ability to fly, will be an absolute prisoner.
The reason is that a buzzard always begins a flight from the ground with a run of 10 to 12 feet. Without space to run, as is its habit, it will not even attempt to fly, but will remain a prisoner for life in a small jail with no top.
THE BAT
The ordinary bat that flies around at night, a remarkable nimble creature in the air, cannot take off from a level place.
If it is placed on the floor or flat ground, all it can do is shuffle about helplessly and, no doubt, painfully, until it reaches some slight elevation from which it can throw itself into the air.
Then, at once, it takes off like a flash.
THE BUMBLEBEE
A bumblebee, if dropped into an open tumbler, will be there until it dies, unless it is taken out. It never sees the means of escape at the top, but persists in trying to find some way out through the sides near the bottom. It will seek a way where none exists, until it completely destroys itself.
PEOPLE
In many ways, we are like the buzzard, the bat, and the bumblebee. We struggle about with all our problems and frustrations, never realizing that all we have to do is look up!
That's the answer, the escape route and the solution to any problem….
Just look up!
Sorrow looks back,
Worry looks around,
But faith looks up!
Live simply,
Love generously,
Care deeply,
Speak kindly, and
Trust in our Creator, who loves us.