Petit Jean Baptist News
"Come to the Mountain for His Word"
---


From the Desk of
Bro. Bill Scroggs

A Price is Paid

With temperatures in the high nineties many are complaining about the heat and uncomfortable situations. While we are sitting in relative safety sipping on our iced tea or lemonade we have soldiers and serving in the military around the world.

These soldiers many sitting in the shade of a Hummer in temperatures in excess of 120 degrees are serving so we can still have the right to freely express our thoughts and to help others around the world where the idea of freedom as we know it is only a dream.

Remember as we enjoy time with family and friends this month to pray for those serving our around the world and also their families who are alone waiting for them to come home or at least hear from their loved one even for just a few minutes.

Hebrews 3:13a reminds us: "But exhort one another daily, while it is called today."May we never forget the men and women who are paying the price so we may enjoy our privileges. When you see a soldier, remember to say thanks and let them know you are grateful for their sacrifices they and their families are making for us.

God Bless you and God Bless America.

---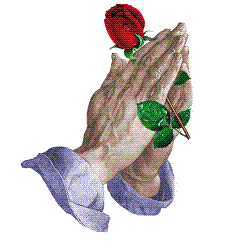 We Lift Up In Prayer

Buddy Hoezleman had five heart bypasses done Friday morning, June 28 at St. Vincent in Little Rock.

Pray for Keith Duncan of Sikeston, MO. His surgeons inserted a shunt in his brain to drain fluid to his stomach. He is having balance and memory issues due to the fluid.

Coe Wilson had knee surgery July 2nd. Please keep her in your prayers as she recovers from this.

Doris Reed is have serious health issues but seems to be doing a little better. Please pray for a complete recovery.

Please pray for Phil and Linda Chapman. Linda had cancer removed from her nose and has several more reconstructive surgeries to go. In the middle of all this, they are moving to Lake Charles, LA. They will both be greatly missed.

Also, pray for Nolan and Wanda Owen. They are in the process of moving to the mountain.

Blake Chapman and Robbie Collinsworth are serving in the military.

Fern Bess, Flora "Bill" Clay, Myron Mann, Ina Martin, Jim St. John, Jim Thompson, Floyd Vance, and Bill Wilson are dealing with heart problems.

Shirley Bell, Al Bembry, Aubrey Bradbury, Ken Bratwell, Clark Broege, Sandy Burr, Linda and Phil Chapman, Frances Cunningham, Ruth Follis, Agatha and Lonnie Gasaway, Dianne Hall, Gabriel Johnson, Michael Johnson, Cookie Larrick, Lisa Martin, Destiny McArt, James Meadows, Jack Patterson, Buddy Sherman, Johnathan Steinmetz, Robert Steinmetz, and Jo Woodson are battling serious health problems.

Vicki Branscum, Glen Brison, Roy Castillion, Cole Cody, Dale DeSpain, Sandra Dozier, D J Eades, Suzanne Earl, Jerry Elmore, Linda Elz, Cathy Flowers, Garrett Hayden, Mary Hopson, Nancy Hubbard, Herb Huber, Rev. Larry Hudson, Evalee Hukill, Dena Murph, Sherry Parks, Denise Robinson, Dr. Herbert Roland, Keith Rosenthal, Jeff Scaccia, Teresa Schroepher Betty Scroggs, Gabby Smellmann, Fred Steinmetz, Dennis Stewart, and Suzy Ward are battling cancer.

Tommie Adkins, Virgil Donovan, and Reta Scroggs are struggling with severe forms of arthritis.

Heavenly Father, we come to You today with a long list of friends and family who need Your healing touch. Give them the comfort and peace they need. Be with their doctors and caregivers as they minister to them. In Jesus name we pray, Amen.
---
Missionary Moment
Elsa was promised a chance to live the "American Dream" through an education program offered to young women in Indonesia. That dream turned into a nightmare as she became the victim of a human trafficking crime ring based in New Orleans. Elsa found a Christian friend and advocate in KAY BENNETT, missionary and director of Baptist Friendship House in New Orleans, a transitional housing program that offers ministries to homeless women and children who are often easy prey for human traffickers. As Kay is building relationships, meeting needs and reaching people like Elsa with the love of Christ, she is encouraged by your prayers and commitment to missions through the Cooperative Program and Annie Armstrong Easter Offering.
---

Answers to last week's Bible Trivia

1. What Old Testament patriarch was described as "a Syrian ready to perish"?
Jacob (Deuteronomy 26: 5)

2. What group of people told Abraham that they would not refuse him burial in their tombs?
The Hittites (Genesis 23: 5-6)

3. Who was Jerusalem's first ruler?
Adonizedek, a Jebusite (Joshua 10:1)

4. What wise king of Israel received gifts and money from "all the kings of Arabia?
Solomon (1 Kings 10: 15)

5. country controlled the distribution of iron and prevented Israel from having any really useful weapons?
Philistia, whose people apparently were skilled in metalworking (1 Samuel 13: 19-22)

This Week's Bible Trivia

1. What was another name in ancient times for the Babylonian empire?

2. In what country were the Jews when they fasted after learning of an executive order to have them all killed?

3. The arrogant Babylonian king Belshazzar, drunk at his feast, committed an outrage when he asked for new drinking vessels to be brought in. What were these vessels that led to so much trouble for the king?

4. Where, according to tradition, did the wise men in the Christmas story come from?

5. What Persian king conquered the Babylonian empire?

Copied from the Whimsical Quizzical Bible Trivia Book
Written by J. Stephen Lang


---

July Events Calendar

Sunday Schedule

Sunday School 9:30 a.m.
Morning Worship 10:30 a.m.
Choir Practice 5:00 p.m.
Evening Worship 6:00 p.m.

Wednesday Schedule

Bible Study 6:00 p.m.

Monthly Prayer Breakfast
Saturday, July 27 8:00 a.m.


---

July Birthdays

July 1 Mary Ann Eades
July 1 Cindy Trent
July 4 John David Engebrecht
July 5 Sean Shrewsbury
July 6 Sharon Walpole
July 7 Abby Shrewsbury
July 8 Bob Emmerson
July 11 John Hale
July 13 Lee Brannon
July 13 Isaac Pitts
July 16 John Payne
July 17 Wayne Adams
July 20 Mable Brannon
July 20 Leon Walker
July 29 Phyliss Phelps

---

July Anniversaries

July 27 Jeremy and Rebecca Pitts
July 28 Jay and Betty Scroggs
July 31 Hardy and Beverly McNeece
---
Welcome
We welcome Nolan and Wanda Owen to the mountain. They have bought a home on Suzanne Drive and are in the process of moving in. Nolan and Wanda are very special people to Petit Jean First Baptist church and we are thrilled to have them as permanent residents of the mountain.
---
Saying Goodbye

We wish Phil and Linda Chapman all the best as they begin a new chapter in their life in Lake Charles, Louisiana. Phil and Linda are moving to be close to their children and grandchildren. Their new address is:

Phil and Linda Chapman
3517 Creole Street
Lake Charles, LA 70605

Phil and Linda will be greatly missed. Our love and our prayers go with you both.
---

Emma Jewell Pitts as Dorothy in the Wizard of Oz.