Petit Jean Baptist News

"Come to the Mountain for His Word"

---

July 2014

---


From the Desk of

Bro. Bill Scroggs
Liberty

When we hear the words liberty and/or freedom, each of us has our own memories that pop into our heads. These thoughts are imbedded from what we were taught, what we have read, what we saw on the news or what we have experienced.

We learned in school about some of our pioneers and the struggles they endured during the birth of our country. The early settlers traveled across the ocean to come to America to start a new country where they could worship as they pleased and live their lives in a better way.

Most of us have family and/or friends who have served in the military to help guarantee the continuation of the freedoms we have enjoyed for all of our lives.

As we see the direction our world and nation is headed, we need to turn our thoughts and prayers to the leaders of our country who make the decisions and laws affecting our nation.

It is grievous to watch as our freedoms have been eroded and misunderstood to allow our country to become a complacent and less than first class power in our world today.

God made America great because our forefathers sought His guidance and followed His directions.

The writer of Psalms 33:12 reminds us of our heritage with these words, "Blessed is the nation whose God is the Lord; and the people whom he hath chosen for his own inheritance."

Likewise it was our blessings to lose by not seeking God for the direction of our country and realizing where our greatness came from.

May we once again come back to being a CHRISTian nation, One nation under God.
---
New Members

We welcome new members Clayton and Linda Jones to our church.
We are blessed to have you join our family.
---
Missionary Moment

BRENT and AMANDA TURNER, missionary apprentices to Botswana, have found Africa to be a land of adventure. Not all adventures have been expected, such as being bitten by a lion, chased by a hippo, charged by an elephant and bitten by poisonous spiders. The Turners have dealt with scorpions, tick-bite fever and even being hit by a truck while standing at a funeral. They never know what adventure will be next, but the reason they continue to serve in Botswana is to share Christ -to make His name known among the Tswana people.
Cooperative Program gifts support missionaries such as the Turners with day-to-day needs – and the occasional unexpected adventure.
---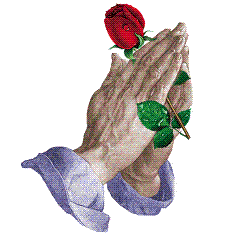 We Lift Up In Prayer

Gina Sellers is having surgery on July 15. Please remember her in your prayers.
Please be in prayer for Hub and Rocky Vess.

Rev. Oscar Golden, a former pastor of our church, went to be with the Lord. Please be in prayer for his family as they morn his loss.

Nadine Satterwhite's sister passed away in June. Please lift up Carroll and Nadine Satterwhite and their family in your prayers. Nadine is also facing knee surgery and needs prayers for a successful outcome.

Reta Scroggs' aunt Christine has been diagnosed with cancer. Please lift her up in your prayers.

Please lift up David Durvan, Debbie Taylor and Matthew Jones.

Lift up in prayer the family of Chance and Danielle Morgan, and daughter, Brooklyn.

Blake Chapman and Robbie Collinsworth are serving in the military.

Fern Bess, Flora "Bill" Clay, Paul Fitts, Myron Mann, Ina Martin, Annie Rozivka, Jim St. John, Jim Thompson, and Lloyd Vance are dealing with heart problems.

Shirley Bell, Al Bembry, Ray Bertram, Aubrey Bradbury, Ken Bratwell, Sandy Burr, Phil Chapman, Frances Cunningham, Keith Duncan, Ruth Follis, Agatha and Lonnie Gasaway, Dianne Hall, Gabriel Johnson, Michael Johnson, Cookie Larrick, Lisa Martin, Destiny McArt, James Meadows, Carroll Satterwhite, Buddy Sherman, Johnathan Steinmetz, Robert Steinmetz, Billy Vance, and Jo Woodson are battling serious health problems.

Linda Beard, Vicki Branscum, Glen Brison, Roy Castillion, Linda Chapman, Cole Cody, Dale DeSpain, Sandra Dozier, D J Eades, Suzanne Earl, Jerry Elmore, Linda Elz, True Fitch, Cathy Flowers, Ed Garrett, Garrett Hayden, Mary Hopson, Buddy Hoezleman, Nancy Hubbard, Herb Huber, Rev. Larry Hudson, Evalee Hukill, Lambert West, Dena Murph, Tina Parish, Sherry Parks, Denise Robinson, Dr. Herbert Roland, Keith Rosenthal, Jeff Scaccia, Teresa Schroepher, Betty Scroggs, Gabby Smellmann, Fred Steinmetz, Dennis Stewart, Bill David Walker, and Suzy Ward are battling cancer.

Tommie Adkins, Virgil Donovan, and Reta Scroggs are struggling with severe forms of arthritis.

Heavenly Father, we come to You, grateful for the freedom we have to worship you without fear. Thank you for your hand of protection on us. We pray that You place Your healing hands on our friends and family. Give them the peace and strength they need to overcome their individual problems and illness. Let them feel Your loving arms around them as they take comfort in knowing You are always with them. In Jesus' name we pray, Amen.
---

Answers to last week's Bible Trivia

1. What pagan military officer was willing to pay thirty thousand pieces of silver and six thousand pieces of gold to be cured of leprosy

Naaman the Syrian, who was eventually cured by the prophet Elisha (2 Kings 5:5)
2. What New Testament prophet told Roman soldiers to be content with their pay and to avoid taking money by force?

John the Baptist (Luke 3: 14)

3. Deuteronomy 15:4 says "There shall be no poor among you." What does Deuteronomy 15:11 say?

"The poor will never cease to be in the land."

4. What great city, famous for its wealth (and vice), is destroyed in the book of Revelation?

Babylon (which may be a sort of code name for the city of Rome)

5. What wealthy man buried Jesus in his own tomb?

Joseph of Arimathea (Matthew 27: 59-60)
This Week's Bible Trivia

1. To whom did God give the command, "Whoso sheddeth man's blood, by man shall his blood be shed"?

2. Which of Joseph's eleven brothers advised the others not to shed his blood?
3. According to the law of Moses, what person was supposed to avenge a murder?
4. What wicked king died so that his blood ran out of the chariot he was riding in?
5. Which New Testament book has the most to say about blood?
Copied from the Whimsical Quizzical Bible Trivia Book
Written by J. Stephen Lang
---

Fifth Sunday
The fifth Sunday in June was celebrated with a hamburger and hot dog cookout and special music during the evening worship service. A wonderful time was had by all who attended.
---
Christmas in August
During the month of July we will be accepting donations for the Arkansas Baptist Children's Home's "Christmas in August" fundraiser. The funds raised will be used to purchase school supplies for the Home's resident children and youth. We are taking up this monetary offering in July in order to get the funds to the Home before the new school year begins in August.
---
Events Calendar
Sunday Schedule

Sunday School 9:30 a.m.
Morning Worship 10:30 a.m.
Choir Practice 5:00 p.m.
Evening Worship 6:00 p.m.

Wednesday Schedule

Bible Study 6:00 p.m.

Monthly Prayer Breakfast

Saturday, July 26 8:00 a.m.
---



Birthdays

July 1 Mary Ann Eades
July 1 Cindy Trent
July 4 John David Engebrecht
July 5 Sean Shrewsbury
July 6 Sharon Walpole
July 7 Abby Shrewsbury
July 8 Bob Emmerson
July 11 John Hale
July 13 Lee Brannon
July 13 Isaac Pitts
July 16 John Payne
July 17 Wayne Adams
July 20 Mable Brannon
July 20 Leon Walker
June 21 Betty Owen
July 29 Phyliss Phelps
July 30 Julianna Scroggs
July Anniversaries

July 27 Jeremy and Rebecca Pitts
July 28 Jay and Betty Scroggs
July 30 Lonnie and Agatha Gasaway
July 31 Hardy and Beverly McNeece