Petit Jean Baptist News
"Come to the Mountain for His Word"
---


The Trip
by Rev. Bill Scroggs
Do you remember a trip you made that took you further than you could comfortably drive back home to retrieve an item you had forgotten? As you drove a greater distance, minute by minute did things pop into your mind that you should have packed or that you should have done before you left?
I am sure that most of us have had that experience. Also, many of us have taken trips that gave us plenty of time to think; time to think about where we were going, time to think about what we might have left behind that we might need, time to think about the purpose or goal of the trip.
I have taken vacations to try to get some relaxation, that were so crammed with activities that you had to go back to work to get some rest.
This week, the trip by Mary and Joseph came to my mind and the distance they had to travel to get to Bethlehem. I thought about the simpler times of their travels as well as the purpose. The did not have to worry about curling irons, computers, cell phone chargers and a myriad of other concerns that we face; especially traveling with this new plugged in generation.
But as the donkey plodded along carrying Mary ever so slowly toward the birthplace of Jesus, you can imagine the thoughts and conversations of this special couple on mission to deliver their precious cargo to the place foreordained by God to be where His only son would first lay His head.
With each step drawing the family closer to Bethlehem and closer to God's gift to us; they came to that moment in time mentioned in Luke 2:7 which says, "She brought forth her firstborn son, and wrapped him in swaddling clothes, and laid him in a manger; because there was no room for them in the inn."
As we approach and celebrate this season, let us be careful not to get so busy that we crowd out God and His son Jesus from our lives, but make room for Jesus, The reason for the season.
---
Monthly Prayer Breakfast
Saturday, December 26, 2015
8:00 a.m.
Petit Jean FBC Fellowship Hall
---
Missionary Moments
Thanks to Cooperative Program gifts, JESSE and SHELLEY LANDERS* have been able to rent an apartment and begin work among a minority people group previously untouched by outreach efforts. This ethnic group has a tragic history, having been deported from their homeland by Joseph Stalin prior to World War II and eventually losing all opportunity to return. Despite being displaced, they have retained their unique cultural values and they claim that their dedication to Islam has been key to maintaining their identity. Jesse and Shelley are young workers newly assigned the task of reaching this group, with hopes of building relationships and seeing a church planted among them.
---
Our Mission Offerings
Thanksgiving Offering
This past month we took up an offering for the Arkansas Baptist Children's Home in Monticello. We received $698.88 for these children. Thank you for your generosity.
Lottie Moon Christmas Offering for Foreign Missions
On Sunday, December 6 we begin our Lottie Moon Christmas Offering for Foreign Missions. This year our goal is $2,000. On Sunday, December 13, Rev. Robbie Tingle will be our guest speaker. The choir will also be presenting the Christmas Cantata during the service. A pot luck dinner will served following the service in the fellowship hall.
---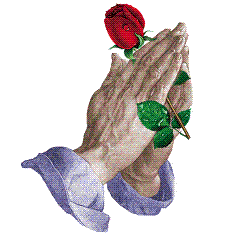 We Lift Up In Prayer
Sharon Leon is recovering from surgery to implant a pace maker. Please keep her in your prayers.
Blake Chapman, Robbie Collinsworth, and John Savage Morgan are serving in the military.
Fern Bess, Flora "Bill" Clay, Nancy Donovan, Paul Fitts, Ina Martin, Jim Thompson, and Lloyd Vance are dealing with heart problems.
Phyllis Adams, Shirley Bell, Al Bembry, Aubrey Bradbury, Ken Bratwell, Sandy Burr, Phil Chapman, Frances Cunningham, Keith Duncan, Mary Ann Eades, Ruth Follis, Agatha and Lonnie Gasaway, Dianne Hall, Gabriel Johnson, Michael Johnson, Cookie Larrick, Lisa Martin, Destiny McArt, James Meadows, Doris Reed, Jerry Schultz, Buddy Sherman, Abby Shrewsbury, Donna Smith, Johnathan Steinmetz, Robert Steinmetz, Billy Vance, and Jo Woodson are battling serious health problems.
Linda Beard, Vicki Branscum, Glen Brison, Roy Castillion, Linda Chapman, Cole Cody, David Donovan, Sandra Dozier, D J Eades, Suzanne Earl, Jerry Elmore, Linda Elz, Joey Martin Feek, True Fitch, Cathy Flowers, Ed Garrett, Garrett Hayden, Mary Hopson, Buddy Hoezleman, Herb Huber, Rev. Larry Hudson, Evalee Hukill, Dale Moore, Dena Murph, Tina Parish, Sherry Parks, Denise Robinson, Dr. Herbert Roland, Keith Rosenthal, Jeff Scaccia, Tyler Schroepfer, Betty Scroggs, Gabby Smellmann, Fred Steinmetz, Dennis Stewart, Bill David Walker, Misty Walker, Suzy Ward, and Lambert West, are battling cancer.
Tommie Adkins, Virgil Donovan, and Reta Scroggs are struggling with severe forms of arthritis.
Gracious and merciful Heavenly Father, we come to You, during this blessed time of year, to thank You for the greatest gift of all, Jesus Christ. We thank You for taking care of us and our loved ones, for answering our prayers, and for the many blessings you give us each and every day. We humbly ask that You continue to look after those on our prayer list and to give them comfort and peace as they deal with their problems. In Jesus precious name we pray, Amen.
---
Birthdays
December 2 Courtney Scroggs
December 5 Diann Hale
December 5 Lester Allen
December 7 Derek Neeley
December 7 Jerry Scott
December 7 Jane Shirley
December 7 Lonnie Gasaway
December 8 Beverly McNeece
December 9 Jennifer Trent
December 11 Jeremy Pitts
December 13 Sarah Eoff
December 15 Bob Cody
December 17 Emily Trent
December 20 Nancy Fitts
December 20 Tausha Privett
December 24 Billy Vance
December 25 John Walpole
December 25 Jerry Trent
December 27 Evalee Hukill
December 27 Doyle Laxton
December 28 Payton Scroggs
December 28 Jimmy Hulsey
December 31 Justin Turner
---
Anniversaries
December 12 Bob and Gina Sellers
December 19 Robbie and Kayla Collinsworth
---
Events Calendar
Sunday Schedule
Sunday School 9:30 a.m.
Morning Worship 10:30 a.m.
Choir Practice 5:00 p.m.
Evening Worship 6:00 p.m.
Wednesday Schedule
Bible Study 6:00 p.m.