Petit Jean Baptist News
"Come to the Mountain for His Word"

---


From the Desk of
Bro. Bill Scroggs
Half Over or Half Started
As we go through June some will say the year is half over while others will state that the year has half begun. And another group will agree with one and then the other on any given day.

Just as one person may look at a rusty nail or tool and see it as something to pitch in the trash and another sees the items as components of art waiting to be exploited.

Some people can take a few tubes of paint and some canvass or even burlap and turn it into works of art. Others of us with the proper tools such as paint and brushes and something to paint on as something that will become trash.

Some folks look at the sky and see only the sky while others look at the clouds and see animals or creatures or a million other things by allowing their imagination take them on mental flights. Some will look at the clouds and only see the chemical and physical makeup of the clouds and miss the beauty of the sky.

The truth is whatever you look at it is up to you to make of it what you will. The writer of Psalms 139:14 says, "I will praise thee; for I am fearfully and wonderfully made: marvelous are thy works; and that my soul knoweth right well."

Yes praise God for what He has given us and for what lies ahead!
---
Missionary Moments
RACHEL OWENS mentors middle-school girls at her church, Cornerstone Church in Ames, Iowa. Mentoring can include leading a Bible study, meeting one-on-one for encouragement or making crafts. Her ministry is relational. Many of the middle-school students in her ministry think they have the "Christian gene" because they go to church, don't act like the bad kids at school and because their parents are Christians. Rachel finds it very rewarding when a middle-school student really understands the Gospel and comes to her with brokenness over her sin. Through your generous gifts through the Cooperative Program many young girls are prevented from making harmful, life-changing decisions as they learn to follow Christ.
---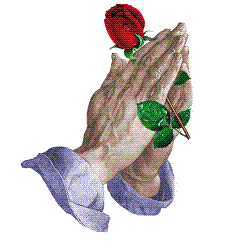 We Lift Up In Prayer

Flora "Bill" Clay is still not doing very well. She has had several surgeries and is trying to recuperate from them.

David Donovan has been diagnosed with bladder cancer and it has spread beyond his bladder. He goes to M D Anderson June 24 to find out how much it has spread and to discuss treatment options.

Billy Vance will be undergoing surgery in July.

Tammy Ferber is recuperating from knee surgery.

Betty Scroggs will undergo another embolization treatment to two new areas of tumors in her liver on June 22.

Jay Scroggs is recovering from Heat stroke.

Blake Chapman, Robbie Collinsworth, and John Savage Morgan are serving in the military.

Fern Bess, Flora "Bill" Clay, Nancy Donovan, Paul Fitts, Ina Martin, Jim Thompson, and Lloyd Vance are dealing with heart problems.

Phyllis Adams, Shirley Bell, Al Bembry, Aubrey Bradbury, Ken Bratwell, Sandy Burr, Phil Chapman, Frances Cunningham, Keith Duncan, Paul Fitts, Ruth Follis, Agatha and Lonnie Gasaway, Dianne Hall, Gabriel Johnson, Michael Johnson, Linda Jones, Cookie Larrick, Lisa Martin, Destiny McArt, James Meadows, Doris Reed, Jerry Schultz, Buddy Sherman, Abby Shrewsbury, Donna Smith, Johnathan Steinmetz, Robert Steinmetz, Billy Vance, and Jo Woodson are battling serious health problems.

Linda Beard, Vicki Branscum, Glen Brison, Roy Castillion, Linda Chapman, Cole Cody, Sandra Dozier, D J Eades, Suzanne Earl, Jerry Elmore, Linda Elz, True Fitch, Cathy Flowers, Ed Garrett, Garrett Hayden, Mary Hopson, Buddy Hoezleman, Herb Huber, Rev. Larry Hudson, Evalee Hukill, Lambert West, Dena Murph, Tina Parish, Sherry Parks, Denise Robinson, Dr. Herbert Roland, Keith Rosenthal, Jeff Scaccia, Tyler Schroepfer, Betty Scroggs, Gabby Smellmann, Fred Steinmetz, Dennis Stewart, Bill David Walker, Misty Walker, and Suzy Ward are battling cancer.

Tommie Adkins, Virgil Donovan, and Reta Scroggs are struggling with severe forms of arthritis.

Dear Lord, so many of our loved ones are in need of Your healing touch and tender mercies. Please look after them, and be with their doctors and families as they minister to them. Let them feel Your loving arms encircling them, giving them the peace they all crave. Lord, in all things, we know that You are in control, and from that we draw great comfort. Thank you, Lord, for all You have done, and for all You will do. In Jesus' precious name we pray, amen.

---



Answers to last week's Bible Trivia

1. Who slept on a stone pillow at Bethel and dreamed about angels?

Jacob (Genesis 28: 11-15)

2. What clever woman hoodwinked her father-in-law out of a signet ring and bracelets?

Tamar (Genesis 38: 17-18)

3. What military man slept at David's door while he was home on furlough?

Uriah, Bathsheba's husband (2 Samuel 11: 9)

4. What New Testament woman had the same name as an old kingdom of Asia?

Lydia (Acts 16: 14)

5. What king had ten concubines that were sexually assaulted by his wayward son?

David (2 Samuel 16: 21-22)
This Week's Bible Trivia

1. What two men saw a chariot of fire drawn by horses of fire?

2. Who had a vision of the Ancient of Days seated upon a throne?

3. According to Revelation, which angel fights against Satan?

4. Which angel help Daniel understand the future?

5. What prophet parted the Jordan River by striking it with his cloak?
Copied from the Whimsical Quizzical Bible Trivia Book
Written by J. Stephen Lang
---
Birthdays

June 1 Becky Manning
June 1 Joel Martin
June 2 Steve Privett
June 8 D. J. Eades
June 8 Carroll Satterwhite
June 8 Chyenne Glover
June 9 Juan Zambrano
June 10 Anna Cody
June 12 Virginie Walpole
June 18 Wanda Owen
June 20 Bill Scroggs
June 20 Dot King
June 21 Clayton Jones
June 29 Sam Lasuzzo
June 29 Sharon Steinmetz
Anniversaries

June 11 Nolen and Wanda Owen
June 13 D.J. and Mary Ann Eades
June 21 Bill and Coe Wilson
June 23 Tyler and Jennifer Trent
June 26 Doug and Jeanie Scroggs
June 28 Virgil and Nancy Donovan
---
Events Calendar
Sunday Schedule
Sunday School 9:30 a.m.
Morning Worship 10:30 a.m.
Choir Practice 5:00 p.m.
Evening Worship 6:00 p.m.

Wednesday Schedule
Bible Study 6:00 p.m.

Monthly Prayer Breakfast
Saturday, June 27 8:00 a.m.