Petit Jean Baptist News
"Come to the Mountain for His Word"
---


From the Desk of

Bro. Bill Scroggs
Every Day… A Day to Celebrate

What does March hold for us this year? Hopefully, we have kissed the last of winter goodbye and are settling our sights on budding trees and flowers pushing through the earth.

Moving toward Easter, we will face daylight savings time change on March 8th. Some folks can hardly wait for time to change and others still want to either keep it as it is or change it and leave it that way.

Whatever, we will get to enjoy it for the next six months. Thinking about longer days and the warmth, we think of the resurrection and the trip Jesus made from Bethlehem to Mount Calvary. We think about the comfort He enjoyed as a baby and the rejection and cruelty He experienced during His last week.

As we rejoice in warmer weather and the freedom to do things outside, may we remember to celebrate and thank our heavenly Father who created and sustains our earth and everything in it.

The writer of Psalm 24:1 reminds us "The earth is the Lord's, and the fullness thereof; the world, and they that dwell therein." Whatever this month or next month brings God is worthy of all worship and praise.
---
Missionary Moments

JOHN WORCESTER works with a team of church planters seeking to start churches for under-reached people in the area of Ontario, Canada. The team plants churches and coaches church planters who are leading churches elsewhere. Starting a church among unreached, unchurched people can be lonely and difficult work. The work also can be slow as many people do not see why they need Jesus in their lives. Your gifts through the Cooperative Program can make a difference in Ontario. Pray for God to knit together a strong church planting team who will work well together to start several new churches in the next few years.

DIANE BUTLER* travels the sandy roads of the Middle East to reach Bedouins with physical and spiritual healing. As a nurse, she is respected for the care and training she offers this nomadic people group. After 19 years of living among the people, thanks to the Cooperative Program, she enjoys acceptance and love by building authentic friendships and meeting physical needs. Sandy* is one of Diane's best friends. Though not yet a believer, Sandy has spent hours hearing Bible stories. Diane is grateful she can point Sandy and other Muslims toward Christ.

*Names have been changed
---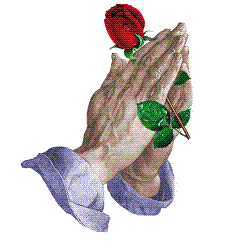 We Lift Up In Prayer

Please lift up Phyllis Adams in your prayers. Pray also for her husband, Wayne, as he ministers to her.

Linda Jones' brain surgery on an aneurysm was successful. Please continue to keep her, her husband, Clayton, and their family in your prayers as she recovers from this.

Blake Chapman and Robbie Collinsworth are serving in the military.

Fern Bess, Flora "Bill" Clay, Paul Fitts, Ina Martin, Jim Thompson, and Lloyd Vance are dealing with heart problems.
Shirley Bell, Al Bembry, Aubrey Bradbury, Ken Bratwell, Sandy Burr, Phil Chapman, Frances Cunningham, Keith Duncan, Paul Fitts, Ruth Follis, Agatha and Lonnie Gasaway, Dianne Hall, Gabriel Johnson, Michael Johnson, Cookie Larrick, Lisa Martin, Destiny McArt, James Meadows, Doris Reed, Jerry Schultz, Buddy Sherman, Abby Shrewsbury, Donna Smith, Johnathan Steinmetz, Robert Steinmetz, Billy Vance, and Jo Woodson are battling serious health problems.
Linda Beard, Vicki Branscum, Glen Brison, Roy Castillion, Linda Chapman, Cole Cody, Dale DeSpain, Sandra Dozier, D J Eades, Suzanne Earl, Jerry Elmore, Linda Elz, True Fitch, Cathy Flowers, Ed Garrett, Garrett Hayden, Mary Hopson, Buddy Hoezleman, Herb Huber, Rev. Larry Hudson, Evalee Hukill, Lambert West, Dena Murph, Tina Parish, Sherry Parks, Denise Robinson, Dr. Herbert Roland, Keith Rosenthal, Jeff Scaccia, Tyler Schroepfer, Betty Scroggs, Gabby Smellmann, Fred Steinmetz, Dennis Stewart, Bill David Walker, Misty Walker, and Suzy Ward are battling cancer.
Tommie Adkins, Virgil Donovan, and Reta Scroggs are struggling with severe forms of arthritis.

Dear Lord, we thank You for Your constant watch and care over us. We thank You for sacrificing Your only Son for our salvation. After all that, we come to You again, asking for Your healing touch on our friends and family. Thank you, Lord, for never getting tired of our coming to You with our large and small requests. Thank you, for loving us. In Jesus' most precious and holy name we pray, Amen.
---
Love in Action

Southern Baptists are a fellowship of almost 16 million members in approximately 45,764 churches in all 50 states and Canada. These churches work together through approximately 1,174 associations, 42 state conventions, and the Southern Baptist Convention to accomplish through voluntary cooperation far more than they could ever do alone.

The Southern Baptist worldwide missions enterprise is funded in large part through the unique, efficient, and equitable Cooperative Program. A portion of the undesignated tithes and offerings of individuals received by SBC churches becomes Cooperative Program dollars. In 2009, these churches sent over $520 million through the Cooperative Program to their state conventions to support work within the state and the Southern Baptist Convention. As determined by messengers to the annual session of each state convention, a percentage of these Cooperative Program receipts is sent to the SBC Executive Committee for distribution to SBC entities. In 2009, an average of 63 percent of total Cooperative Program receipts was used for state convention ministries, and roughly 37 percent was forwarded to the SBC for national and worldwide ministries. Messengers to the 2010 meeting of the Southern Baptist Convention held in Orlando, FL approved the SBC CP Allocation Budget for 2010-2011 of $199,822,090.
---
Vance Of Hendrix Wins Weekly Men's Hoops Award

Feb 23, 2015

ATLANTA, Ga. – The SAA announced the men's basketball Player of the Week for all games played February 16 – 22 and Luke Vance of Hendrix collected the honor after averaging a double-double over the weekend and guiding the Warriors to consecutive league victories.

SAA Men's Basketball Player of the Week – Luke Vance of Hendrix

Senior forward Luke Vance guided the Warriors to two home wins over the weekend by averaging 16.0 points, 13.0 rebounds, 4.0 assists, 2.5 blocks and 1.0 steals per game. In Friday's 59-44 win over Millsaps, the Benton, Ark. native scored 17 points and tied his season-best with 13 rebounds to go with three assists, two blocks and a steal. He also shot 53.8 percent (7-of-13) in the game while logging 39 minutes. Vance played the entire game in Sunday's 71-70 victory over Birmingham-Southern as he recorded 15 points, 13 rebounds, five assists, three blocks and a steal.

Luke is the son of Bubba and Patti Vance and the grandson of Billy and Mary Ann Vance and Dick and Kaye George.
---

Answers to last week's Bible Trivia

1. Who brought Greeks to Jesus?
Philip and Andrew (John 12: 20-22)

2. Whom did Jesus say he would make into fisher of men?
Peter and Andrew (Mark 1: 16-17)

3. What two men saw a chariot of fire drawn by horses of fire?
Elijah and Elisha (2 Kings 2: 11)

4. What two people walked on water in the midst of a storm?
Jesus and Peter (Matthew 14: 22-32)

5. Who appeared with Jesus at his miraculous transfiguration?
Elijah and Moses (Matthew 17: 1-9)

This Week's Bible Trivia

1. Which of the psalms contains the can't-take-it-with-you philosophy?

2. Which New Testament epistle of Paul's instructs the rich to be "rich in good works"?

3. What great city, famous for its wealth (and vice), is destroyed in the book of Revelation?

4. Who confronted King David with an incriminating parable about a rich man who takes away a poor man's prized possession?

5. What foreign visitor was deeply impressed with King Solomon's wealth?

Copied from the Whimsical Quizzical Bible Trivia Book
Written by J. Stephen Lang
---
Birthdays

March 4 Janna Payne
March 6 Gwyn Gasaway
March 12 Sandy Shaw
March 14 Ann Shaw
March 16 Danny Eades
March 16 Ashley Adams
March 17 J. R. Privett
March 17 Maribeth Glover
March 20 Patti Vance
March 20 Kay Drilling Jones
March 21 Judah Trent
March 28 Cassedy Payne
March 31 Reta Scroggs
March 31 Carrie Scott

Anniversaries

March 15 Jeff and Kim Tony
---
Events Calendar

Sunday Schedule

Sunday School 9:30 a.m.
Morning Worship 10:30 a.m.
Choir Practice 5:00 p.m.
Evening Worship 6:00 p.m.

Wednesday Schedule

Bible Study 6:00 p.m.

Monthly Prayer Breakfast

Saturday, March 28 8:00 a.m