Petit Jean Baptist News
"Come to the Mountain for His Word"
---


The Journey is Part of The Gift
As we enter the CHRISTmas season we are coming into one of the three largest gift giving seasons rivaled only by Valentine's day and Mother's day. This season probably presents the greatest challenge as far as finding the gift because with this holiday we usually have more than just one person to provide a surprising, personal and useful gift.
Some people travel many miles to try to find that perfect gift, spending much time in thought and energy to try to find the unique memorable present. The greatest gift of all came to us from GOD in the form of a man. Jesus came from a position with The Father and took on the form of a servant to be our sacrifice.
GOD traveled through time and space to give us the perfect gift. It fits, it is what we need, it is perfect for each of us.
Truly Jesus is the perfect answer for all our needs. Isaiah 9:6 puts it like this, "For to us a child is born, to us a son is given, and the government will be on his shoulders. And he will be called Wonderful Counselor, Mighty God, Everlasting Father, Prince of Peace."
He came so far for us.
Bro. Bill Scroggs
---
MISSIONARY MOMENTS
CHARLOTTE "Lottie" DIGGES MOON ( 1840 – 1912 )
Lottie Moon-the namesake of the international missions offering-has become something of a legend. But in her time Lottie was anything but an untouchable hero. In fact, she was like today's missionaries. She was a hard-working, deep-loving Southern Baptist who labored tirelessly so her people group could know Jesus. 1
When she set sail for China, Lottie was 32 years old. She had turned down a marriage proposal and left her job, home and family to follow God's lead. Her path wasn't typical for an educated woman from a wealthy Southern family. But Lottie did not serve a typical God. He had gripped her with the Chinese peoples' need for a Savior. 2
Starting in 1888, the Lottie Moon Christmas Offering® was established to empower the international missions efforts for Southern Baptists. After more than a century, the annual offering continues its steady growth. Your giving enables missionaries to be sent to make disciples and multiply churches among unreached peoples and places for the glory of God.

---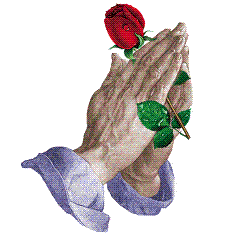 We Lift Up In Prayer
Please remember Billy Vance in prayer as he deals with the shingles.
Blake Chapman, Robbie Collinsworth, and John Savage Morgan are serving in the military.
Fern Bess, Flora "Bill" Clay, Sharon Leon, Ina Martin, Jim Thompson, and Lloyd Vance are dealing with heart problems.
Al Bembry, Aubrey Bradbury, Ken Bratwell, Phil Chapman, Walter Chapman, Frances Cunningham, Keith Duncan, Mary Ann Eades, Ruth Follis, Agatha and Lonnie Gasaway, Dick George, Dianne Hall, Gabriel Johnson, Michael Johnson, Sharon Leon, Lisa Martin, Destiny McArt, James Meadows, Doris Reed, Jay Scroggs, Buddy Sherman, Abby Shrewsbury, Donna Smith, Johnathan Steinmetz, Robert Steinmetz, Sophia Trafford, Billy Vance, are battling health problems.
Linda Beard, Vicki Branscum, Glen Brison, Roy Castillion, Linda Chapman, Cole Cody, Sandra Dozier, Jerry Elmore, Linda Elz, Joey Martin Feek, True Fitch, Cathy Flowers, Ed Garrett, Garrett Hayden, Mary Hopson, Herb Huber, Rev. Larry Hudson, Evalee Hukill, Dale Moore, Dena Murph, Tina Parish, Sherry Parks, Denise Robinson, Dr. Herbert Roland, Keith Rosenthal, Jeff Scaccia, Tyler Schroepfer, Gabby Smellmann, Fred Steinmetz, Dennis Stewart, Bill David Walker, Misty Walker, Suzy Ward, and Lambert West, are battling cancer.
Tommie Adkins, Virgil Donovan, and Reta Scroggs are struggling with severe forms of arthritis.
Gracious Heavenly Father, we come to You during this beautiful time of the year, thanking You for the cooler temperatures and the beautiful colors of the season. We come thanking You for Your tender mercies and Your healing touch given to us and to our friends and families in need of Your presence. We ask that You wrap Your loving arms around us and let us feel your presence with us. In Jesus' precious name we pray, Amen.
---
Birthdays
2 Courtney Scroggs
5 Diann Hale
5 Lester Allen
7 Derek Neeley
7 Jerry Scott
7 Jane Shirley
7 Lonnie Gasaway
8 Beverly McNeece
13 Sarah Eoff
15 Bob Cody
24 Billy Vance
27 Doyle Saxton
Anniversaries
19 Robbie & Kayla Collinsworth
---
Sunday Schedule
Sunday School 9:30 a.m.
Morning Worship 10:30 a.m.
Choir Practice 5:00 p.m.
Evening Worship 6:00 p.m.
Wednesday Schedule
Bible Study 6:00 p.m.
Monthly Prayer Breakfast
Saturday, December 31st at 8:00 a.m