Petit Jean Baptist News
"Come to the Mountain for His Word"
---

Are You Ready for Some Football?
It will not be very long until we hear that rally cry. In fact, I may have already heard it a few times already.
August is too hot to think about football. At least it is for this seasoned citizen. I still have memories of sweat in my eyes and running down every part of my body.
I remember mud all over my body from dust and my own perspiration. What fun we had during two-a-day practices in August.
What I am ready for is some nice, cooler, football weather enjoyed about late September or October. The time when mosquitoes are dormant and even I need to put on a jacket to endure an evening in the stands.
The writer of Genesis 8:22 reminds us, "While the earth remaineth, seedtime and harvest, and cold and heat, and summer and winter, and day and night shall not cease."
The fact is… I am ready for the cooler seasons.
Bro. Bill Scroggs
---

3rd Annual Petit Jean EH Canoe/Kayak Race
The Petit Jean Extension Homemakers Club's 3rd Annual Canoe/Kayak/other human powered watercraft race (peddle boats etc.) is to be held Saturday, September 3, at the PJSP Boat House.
Registration is $15 per craft payable day of the race at registration. Registration begins at Lake Bailey, Petit Jean State Park, at 7:30 am and the first heat launches at 8:30 am. You will pay your fee at the time of registration on event day. Please make checks payable to Petit Jean EH Club. Award Certificates presentation will be at 11:00am.
Petit Jean State Park has a few rental Canoes, Kayaks and Peddle Boats, but you are encouraged to bring your own. Rental fees apply. Arkansas boating regulations will apply, so everyone MUST have a life preserver. Children sixteen and under must wear preservers at all times while on the water.
---
Dixie Jackson Arkansas Missions Offering
The annual Dixie Jackson Arkansas Missions Offering and week of prayer bring Arkansas churches together to spread the truth of Christ. This year, the focus is "Living the Gospel" on a daily basis.
Paul paints a beautiful picture in 1 Thessalonians. As servants of the risen Christ, he and his companions gave their all to live the Gospel before the lost in Thessalonica, not just in a momentary gathering for a worship service, but in a day-in, day-out surrender.
How do we follow Paul's example and live the Gospel every moment of every day? Sometimes, it is a simple matter of opening our eyes to see opportunities available in our work places and neighborhoods. Other times, it involves getting out of our comfort zones to surrender to a new task, job or role set before us by the Lord. Either way, no portion of our lives can be separated from the goal of reaching this world for Christ.
We ask that you join us in prayer for and giving to the missions that will take place across Arkansas because of the 2016 Dixie Jackson Offering. Through your prayers and gifts to Dixie Jackson, Arkansas Baptists are sharing life and sharing the Gospel with the lost here in Arkansas.
Petit Jean First Baptist Church has set a goal of $1,500 for the Dixie Jackson State Missions Offering. Rev. Roger Gaunt, our guest speaker, will kick off this mission effort.
---
Missionary Moments
Discipleship in Action
[South Asia] MITCH and NELLIE ENGLEHART never tire of watching new believers be baptized. In one morning, they watched as a national pastor baptized the first believer, then each newly baptized believer baptized the next. This is discipleship in action, Mitch says, and it's what brought him to South Asia. The Engleharts have spent the past nine years training church leaders. They have seen more than 1,200 new churches and more than 3,000 baptisms in the past five years. They are thankful that the Cooperative Program is changing eternities in South Asia.
---
What it means to be a Southern Baptist
Among doctrines Southern Baptists emphasize is the doctrine of local church autonomy. Article VI of the Southern Baptist Convention's confession of faith clearly states, "A New Testament church of the Lord Jesus Christ is an autonomous local congregation of baptized believers, associated by covenant in the faith and fellowship of the Gospel" (The Baptist Faith and Message, Article VI,The Church.)
The Convention is a network of autonomous churches voluntarily banded together to engage in missions enterprises and ministry activities designed to fulfill the Great Commission of our Lord. Cooperation requires trust; it requires commitment; it requires confidence that God's purposes are bigger than what we can accomplish individually. We believe it is a wonderful thing to be part of what God is doing through Southern Baptists and commend the Convention and its work to you.
---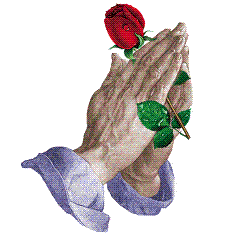 We Lift Up In Prayer
Please lift up the family of Suzanne Earl. Suzanne went to be with the Lord on Sunday, August 21st.
Blake Chapman, Robbie Collinsworth, and John Savage Morgan are serving in the military.
Fern Bess, Flora "Bill" Clay, Nancy Donovan, Sharon Leon, Ina Martin, Jim Thompson, and Lloyd Vance are dealing with heart problems.
Phyllis Adams, Wayne Adams, Al Bembry, Aubrey Bradbury, Ken Bratwell, Phil Chapman, Bert Chapman, Walter Chapman, Frances Cunningham, Keith Duncan, Mary Ann Eades, Ruth Follis, Agatha and Lonnie Gasaway, Dick George, Dianne Hall, Gabriel Johnson, Michael Johnson, Sharon Leon, Lisa Martin, Destiny McArt, James Meadows, Doris Reed, Jay Scroggs, Buddy Sherman, Abby Shrewsbury, Donna Smith, Johnathan Steinmetz, Robert Steinmetz, Sophia Trafford, Billy Vance, Coe Wilson, and Lily Young are battling serious health problems.
Linda Beard, Vicki Branscum, Glen Brison, Roy Castillion, Linda Chapman, Cole Cody, Sandra Dozier, Jerry Elmore, Linda Elz, Joey Martin Feek, True Fitch, Cathy Flowers, Ed Garrett, Garrett Hayden, Mary Hopson, Herb Huber, Rev. Larry Hudson, Evalee Hukill, Dale Moore, Dena Murph, Tina Parish, Sherry Parks, Denise Robinson, Dr. Herbert Roland, Keith Rosenthal, Jeff Scaccia, Tyler Schroepfer, Gabby Smellmann, Fred Steinmetz, Dennis Stewart, Bill David Walker, Misty Walker, Suzy Ward, and Lambert West, are battling cancer.
Tommie Adkins, Virgil Donovan, and Reta Scroggs are struggling with severe forms of arthritis.
Heavenly Father, we come to you with heavy hearts for our friends and family that need Your healing touch and Your mercy. We pray also for those who are dealing with flooding, earthquakes, and fires around the globe. Be with those who have lost their homes and loved ones. Be with those who are dealing with health issues. Let them all feel your loving arms around them. In Jesus' name we pray. Amen.

September 1 Jaycee Broege
September 11 Barbara Scott
September 13 Harley Mills Swain
September 17 Tyler Glover
September 18 Tyler Turner
September 22 Bubba Vance
September 24 Susan Brewer
September 26 Donna Diffrient
September 28 Karen Payne
Anniversaries
September 1 Carroll and Nadine Satterwhite
September 2 Lane and Susan Brewer
September 5 Billy and Ann Vance (celebrating 60 years of wedded bliss)
September 9 Shane and Racheal Engebrecht
---
Sunday Schedule
Sunday School 9:30 a.m.
Morning Worship 10:30 a.m.
Choir Practice 5:00 p.m.
Evening Worship 6:00 p.m.
Wednesday Schedule

Bible Study 6:00 p.m.
Monthly Prayer Breakfast

Saturday, September 24, at 8:00 a.m.