Petit Jean Baptist News
"Come to the Mountain for His Word"

---

January 2017


Cue The Snowflakes
During the holiday season it is tradition to watch all the Christmas movies which 'always' include snow coming at just the right time and in perfect and safe amounts. But… life doesn't have rain, sleet and snow coming at just the right time and falling in just the right place. Life comes at you fast and full force when you least expect it.
We have just come off a trying election cycle that has left more questions than finalized answers. The dragon has been slain, but continues to writhe and threaten everyone close by.
"And we know, all things work together for good to them who love the Lord and are called according to HIS purpose" (Romans 8:28).
It may not always look as "purty" as a Hallmark movie, but it is great to know GOD is here with us through it all.
Bro. Bill Scroggs
MISSIONARY MOMENTS
Walking Alongside New Believers
[Canada] DERRICK WILHELMUS started The Bridge in Simcoe, Ontario, in order to walk alongside people as they come to faith in Jesus and learn to follow Him. Life Groups are where the "rubber meets the road" for this new church plant. In these Life Groups, 10 to 12 people meet to reflect on their week as followers of Jesus, observe where they have seen God at work and see what God has done through their challenges during the previous week. Your gifts given through the Cooperative Program help Derrick disciple new believers and start new groups. Ask God to touch the hearts of the community so it can respond to the gospel.
Petit Jean First Baptist Church
During the past several months our church has taken on some projects to improve the appearance of the property and church building. New doors were installed on the front of the building. A cedar rail fence now separates the newly cleared property from the road and a wire fence boarders the rear property line. The signs in front of the church and the sign at each end of Jones Lane have been replaced. We are proud of these improvements and praise God.

---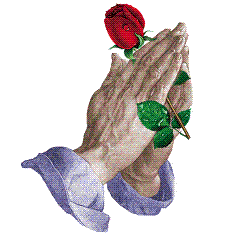 We Lift Up In Prayer
Blake Chapman, Robbie Collinsworth, and John Savage Morgan are serving in the military.
Fern Bess, Sharon Leon, Ina Martin, Jim Thompson, and Lloyd Vance are dealing with heart problems.
Al Bembry, Aubrey Bradbury, Ken Bratwell, Phil Chapman, Frances Cunningham, Keith Duncan, Ruth Follis, Agatha and Lonnie Gasaway, Dianne Hall, Evalee Hukill, Gabriel Johnson, Michael Johnson, Lisa Martin, Destiny McArt, James Meadows, Jay Scroggs, and Donna Smith are battling health problems.
Linda Beard, Glen Brison, Roy Castillion, Linda Chapman, Sandra Dozier, Jerry Elmore, Cathy Flowers, Ed Garrett, Garrett Hayden, Mary Hopson, Herb Huber, Dale Moore, Tina Parish, Sherry Parks, Denise Robinson, Dr. Herbert Roland, Keith Rosenthal, Jeff Scaccia, Tyler Schroepfer, Gabby Smellmann, Dennis Stewart, Bill David Walker, Misty Walker, and Suzy Ward are battling cancer.
Gracious Heavenly Father, we come to you thanking you for the year that has just past and all of the many blessings you have so generously given to each of us. We pray that you will wrap your loving arms around each one in need of your healing touch and grant them peace and health according to your will. In Jesus name I pray, Amen.
January Birthdays
4 Gina Sellers
14 Billy Eoff
14 Johnny Bertram
19 J.R. Rager
20 Don Eoff
21 Matthew Steinmetz
23 Phyllis Taylor
24 Emily Tony
28 Jimmy Hulsey
January Anniversaries
13 Beau & Sharon Steinmetz
16 Phil & Linda Chapman
31 Doyle & Virginia Laxton
Sunday Schedule
Sunday School 9:30 a.m.
Morning Worship 10:30 a.m.
Evening Worship 6:00 p.m.
Wednesday Schedule
Bible Study 6:00 p.m.

Monthly Prayer Breakfast
Saturday, January 28th at 8:00 a.m